Mayan Adventure Xtreme:
Cenotes snorkel underwater Adventure
price reserve Xtreme Tours here with discount
Discount online - save over hotel prices
Cheapest price online available
fill the form below

Live a wonderful jungle and ocean experience, discover in one day three extraordinary ecosystems of the Mayan world. Surprise yourself with Mexico´s biodiversity and join us in the snorkeling tour that will change your way of feeling nature.
We will dive into the turquoise waters of the mexican caribbean surrounded by exotic marine life; explore an underground river in the middle of the jungle, and discover the mystical wonders of the mayan sinkholes (cenotes)
You will be accompanied at all times by our professional guides, that will share with you the best snorkeling techniques and information regarding the flora and fauna that inhabits this unique ecosystems. Above all they will make sure you enjoy and unforgettable snorkeling experience.
es.
Description of Mayan Adventure Tour:

The Sea - inlet
Always guided by the philosophy of enjoying nature at its best while preserving the natural environment, we will visit a beautiful and secluded inlet called Yalkú. Located in the coastline of the Akumal region, snorkeling in this inlet will allow us to experience a halocline, the natural phenomenon in which the fresh water coming from the underground rivers mixes with the ocean waters. In addition, we will delight in watching exotic birds and marine species for which this inlet serves as their refuge and nesting site.
We will snorkel in the inlet's clear waters surrounded by a wide variety of marine life, including tropical fish, and if we're lucky, we'll come across sea turtles and manta rays.
In addition to the marine life, we will enjoy the spectacle of the mangrove, an amazing ecosystem that serves as breeding and nesting ground for hundreds of fish species, and as the temporary home of a range of exotic migratory birds from November to May.
You will be accompanied at all times by a professional guide.
Approximate duration: 1 hr 15 min.
---

The Cavern
The emotion continues! This time, while snorkeling inside an underground river, you will admire hundreds of geological formations including stalactites, stalagmites, draperies and columns, as well as some of the exotic aquatic species that inhabit this underground marvel.
Exploring an underground river with crystal clear waters and observing the magical light effects that the cavern produces, combined with the comfort and safety that are our trademark will inspire you with a deep sense of awe and respect towards nature. After this unique experience, you will understand why these rivers and caverns were considered sacred by the Mayans. For them, they were entrances to the underworld or xibalbi.
Approximate duration: 50 min.
---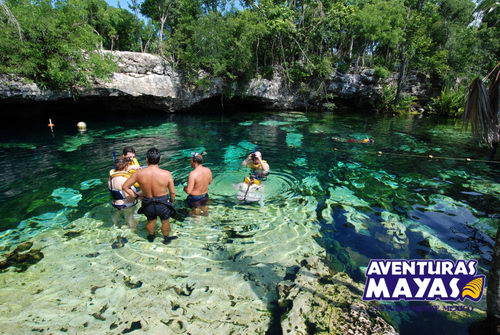 The Cenote
Experience an authentically Mayan adrenaline rush in the middle of the exotic jungle!
This third site is a breathtaking cenote or sinkhole - an entrance to the underground rivers, also sacred for the Mayans - with pristine and refreshing crystal-clear waters. You will be surrounded by glamorous tropical vegetation, which will provide you with an awe-inspiring scenery while you perform the Mayan sacrifice jump into the cenote from one of its cliffs.
You will have time to swim, snorkel, explore, and relax in this natural sanctuary of exquisite natural beauty. Our professional guides will accompany you at all times, and they will share interesting stories with you about the importance of these places for the wellbeing of the local indigenous communities. Finally, they will let you know how you can make a difference by helping the preservation of these natural wonders.
Approximate duration: 1 hr.
---

This tour includes: Transportation in air-conditioned van, professional bilingual guide, entrance fees, snorkeling equipment, lunch and beverages, insurance, taxes.
Transportation Included from Bahia Petempich to Tulum (Riviera Maya hotels)
Transportation from hoteles between Cancun-airport - Moon Palace to Pto Morelos +10 (pto Morelos Hotels)
Transportation from Cancun downtown and Cancun Hotel zone to airport +20

What to bring:Comfortable clothes and footwear, water shoes, sunglasses and a hat, bathing suit, extra T-shirt, towel, only BIODEGRADABLE sunscreen and mosquito repellent, extra cash (tips, pictures).

Important recommendations: Basic swimming skills required. This tour is not suitable for people with severe physical or motor handicap, serious heart problems, or people who are not able to handle moderate physical activity. Children under the age of 6 may participate under the responsibility and direct supervision of a responsible parent or family member. People under the influence of alcohol or drugs will not be permitted to participate in this tour.
Duration: Approximately 7 hours from pick up to drop off at your hotel
Languages: English and Spanish: Every day. French: Tuesday, Thursday and Saturday. German: Monday, Wednesday and Friday. Italian: Thursday and Saturday.
RIVIERA MAYA w/Transportation EVERY DAY $80 Included from Bahia Petempich to Tulum (Riviera Maya and Playa del Carmen & Tulum hotels)
PUERTO MORELOS hotels area transportation $85:
CANCUN HOTEL ZONE area w/transportation is available at $105:
CANCUN DOWNTOWN - ISLA MUJERES - PLAYA MUJERES - ISLA BLANCA area w/transportation is available at $110:

Other Xtreme tours with discount: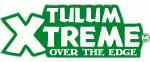 Tulum Xtreme: ZIP LINE Rappel - Snorkel & Caves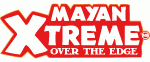 Mayan Xtreme: Canopy Xtreme tour reserve here


Mayan Adventure: Cenotes and Ocean inlet buy now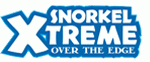 Snorkel Xtreme: Ocean reef and canopy click here
Ask us for Combo Discounts
Reservation phone number of Aventuras Mayas Tour 998-848-2904
dial from us to 1-646-862-6030 buy Mayan Adventure at best price available with discount
including round trip transportation from your hotel lobby every day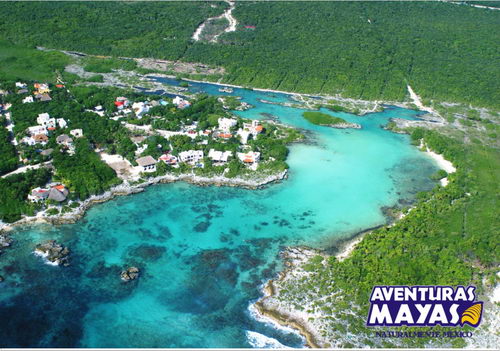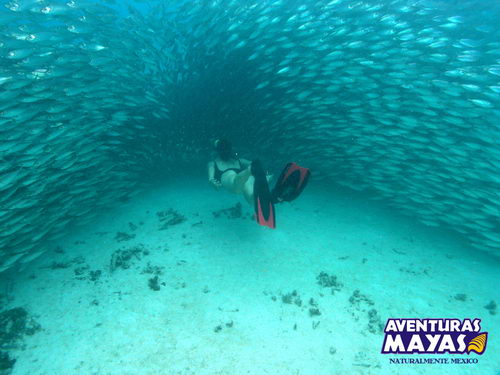 Aventuras Mayas best price Mayan Adventure Zip Line cenote turtle snorkel extreme