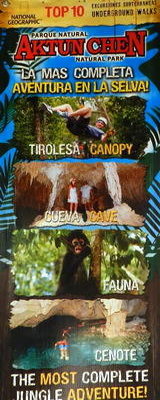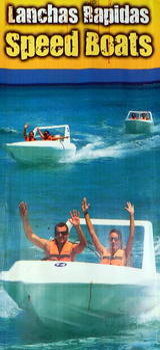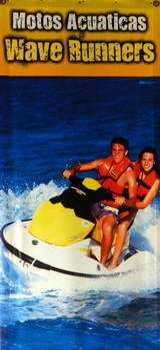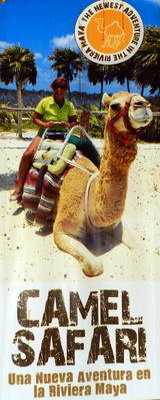 EK BALAM tour
Ek Balam, also known as the City of the Black Jaguar, enigmatic archaeological site recently discovered is an ancient Mayan city ruin site. This ancient city reached the height of its importance from 600 to 900 CE until it was abandoned, has an unique style evident in the beauty of its walled buildings and well preserved sculptures.
After it was abandoned, it was literally engulfed by the surrounding jungle and only recently discovered and excavated. Ek Balam features four beautiful buildings with intricate Mayan carvings and sculptures, many of which are still very visible. Enjoy a hike and mountain bike ride through the Mayan paths, deep into the jungle of Nuevo Xcan Mayan Village, to find 3 spectacular adventure cenotes (sink holes)
You enter Ek Balam along one of the site's raised causeways leading to the newly reconstructed freestanding arch, get to the top of the "Acropolis" one of the biggest pyramids in the Yucatan Peninsula . Entry into the city was thought to be closed off by sealing up the arch entryway and the existence of the defensive walls all around the perimeter.
One of the largest restored buildings in Ek Balam is La Torre. The base of La Torre is extremely large measuring over 500 feet long and approximately half as wide and nearly 100 feet tall. The impressive La Torre can be climbed allowing you to get a close up view of the stucco work lying beneath each thatched roof. Just about at the top you will find a Chenes style serpent mouth doorway which is intricately carved from eyebrows to molars. You will find some of the best restoration work on the most intricate carvings on the La Torre.
Other restorations include the ball court , Las Gemales whose platform supports two identical temples and staircases and in the South Plaza, two stelae.
Ek Balam is also unique because it is one of the quieter archaeological sites and is not overwhelmed with tourists. Please note that because this ruin site is smaller and not as developed, there are fewer facilities. There is one restroom but beverages are not available for purchase on site. Be sure to take a few pesos to give to the bathroom attendants who take great care to provide clean toilet facilities for visitors.
Optiona rapel tour: After receiving security instructions about the right use of the equipment you'll live the emotion of descending by rappel 20 meters depth, in the "cenote Tzeldzonot", then you will refresh yourself in its blue waters. In the "cenote 4 Halcones" get into the Mayan underworld to be surprised by its chamber of approximately 50 meters in diameter that houses millenarian stalactites, stalagmites and crystal waters for swimming. Go up to the top of a big tree and cross over the "cenote la Esperanza" jumping into the emptiness by the Tyrolean rappelling (zip line) 120 meters length and feel the adrenaline run freely through your body. Inside "la Esperanza cenote" you will receive a short briefing about Mayan legends and traditions and be part of a mystical purification ceremony in the presence of a Mayan shaman. The whole trip includes: Round transportation (Van vehicles), food, non alcoholic beverages, specialized guide, bike, activity's equipment, guided archaeological site visit and entrance fees. Recommendations: Wear comfortable light and fresh clothes, as well as good walking shoes or sneakers,Swimming suit, Towel, Extra clothes change. Brings some cash for tips. Sun block and repellent must be biodegradable. Note: Children must be 1.40 Mts.tall or 40 Kgs. and 12 years or older
| | |
| --- | --- |
| Tour Length: | 11 Hours |
| Departure Times: | 8:00 AM |
| Days of Week: | Wednesday |
| Adults: | $79.00 (use form below) |
The exquisite ruins of Ek Balam (city of the black jaguar) in the Yucatan




To make a reservation for the tour you selected, simply complete the form below and click the "submit information" button at the bottom of this page. After finalizing your reservation, you will receive a confirmation screen and email with your confirmation number for the tour you selected.

By Phone from US dial +52-998-848-2904

dial from US to our cell +52-1-998-149-2524
From US you can dial (local in NY area) 1-646-862-6030
if you are calling from Mexico land line dial 045-998-149-2524
Send us a SMS or WhatsApp to +529981492524 from your cell and we respond by this way

with Skype

Day Tour

Passengers
ADULT CHILDREN AGE
Hotel Name & Place
(we pickup at your hotel)
Name
Last Name
E-mail
Telephone

land / cell


we can confirm to your cell by SMS, is useful to contact us when you are at hotel in Mexico
Address
City
State
Country
Post Code
Comments

BLILLING INFORMATION We charge only after you accept reservation

Credit CARD BRAND
MASTER VISA AMEX (using PayPal)
Credit CARD number
Card Expiration Date
Security Code