BET SPORT BARS and Casino locations in Cancun:
CALIENTE SPORTBOOKS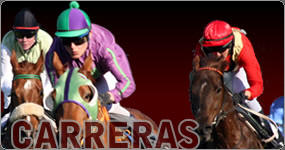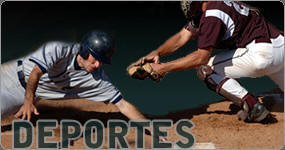 The player's paradise. Enjoy unique services in the restaurant-bar. Bet on horse and grey-hound races as well as basketball, baseball, and all major U.S. sports events.
Open: Daily from 10 a.m. on.
Dress: Casual.
All major credit cards accepted. Automatic Teller Machine.
at Shopping Paseo del Sol Downtown Cancun SPORT WORLD
PLAY CITY
Plaza Kukulcan Hotel Zone Bets Slot Machines,
PlayCity Casino is a new alternative entertainment in the games category promotes ethical and responsible gaming, for providing wholesome recreation, protecting the integrity of the individual, family and your pocket.


PlayCity Casino is a new, exciting, different and fun, where you can find many entertainment options under one roof together. Play-Mail: for you have many new and exclusive titles which, besides having fun, you could win great prizes. Play Put your Fun!
Play50 Room Numbers: the only one where winning is very easy because there are 50 areas only drawn in each game. Shouts "Play" and take the great prizes of special items. ¡Ponle "Play" a tu suerte! Put "Play" to your luck!


Sportsbet: the best place to experience the thrill of the best races and national and international sporting events. Restaurant - Bar: find a delicious variety of dishes ranging from traditional snacks until Casino PlayCity unique recipes.

CASINO Downtown
Av Tulum Downtown Cancun
Slot Machines Poker Black Jack Roulette
BOWLING
Go Bowling
A family favorite, bowling offers an entertainment opportunity for friendly competition between parents and kids. Cancun offers two great bowlings and you can rent everything you need.
202 Bol Kukulcan entertainment
Children's parties 202
Did you think that the 2.02 was just for adults?

Children are welcome at "202 Entretainment Bar & Restaurant". If you have a kids party on the horizon 2.02 is the best place to celebrate it. Your kids and their friends will have a great time from the minute they arrive to playing their bowling game and not forgetting enjoying the meal and drink that we include in the kids party package. We offer:

* Kids Menu
* A bowling line per child
* Invitations
* Cake
* Surprise gift for the celebrated
* Animation

Cancun's new high-tech bowling center has 20 AMF lanes and comes with all the amenities: a restaurant and bar with a panoramic Lagoon view, pro shop, gutter bumpers for kids, rental shoes.
Price: 3 dollars per game (10 a.m.-5:30 p.m.); 4 dollars (5:30 p.m -1:30 a.m.) Visa, Mastercard and American Express accepted.
Open daily 10 a.m.-1:30 a.m.
Kukulcan Plaza (upstairs), Kukulcan Blvd. km 13, Hotel Zone.
Groups and incentives at 2.02

Thinking of having a party soon? Bowling is an exiting way for people of all ages to have fun! We have a package for every need. This packages includes:

* Food Packages
* Free Bars
* Mini private tournaments
* And much more!

Want to discuss all the fun elements of a private event? Feel free to contact us or send us an email and one of our Build Event Planners will call you back to assist with all the details.
2.02 is capable of hosting groups from 10 to 300.
Corporate or Private Tournaments

Do you Want to promote coexistence with your employees, partners and / or co-workers?

Bowling is the perfect venue for your next corporate event. Co-workers band together to achieve high score, building camaraderie in the process — it's competitive and fun!

Bowling enjoys widespread appeal – everyone can do it, and you don't need to bowl like a Pro to have fun. Bowling also offers the advantage of being a year-round activity – you don't need to wait for summer or worry about the weather ruining your event. 2.02 offer a clean, climate controlled environment, so your event can be planned for any season, any time of the year. And you'll find all the equipment you need to bowl, an amazing team-building opportunity, for small and large groups alike!

Contact us to assist in planning your "special" event.

Enter some basic information about your event so that one of our Event Coordinators can help arrange your party. This form does not guarantee a reservation nor does it obligate you to the items you choose.

Cancun Bullfights
Every Wednesday at 3:00 p.m.
Show begins with a folkloric ballet, followed by Charros (Rodeo), and finally two or three bullfighters fight two or three bulls each.
Price: $25.00 US per person.

Charros
FIESTA ECUESTRE
Mexican equestrian show
Folkloric singers
Live Mariachi music
Transportation
Dinner buffet
Open bar
WATERSPORT
Wet'n Wild Parque Nizuk
wet'n wild map: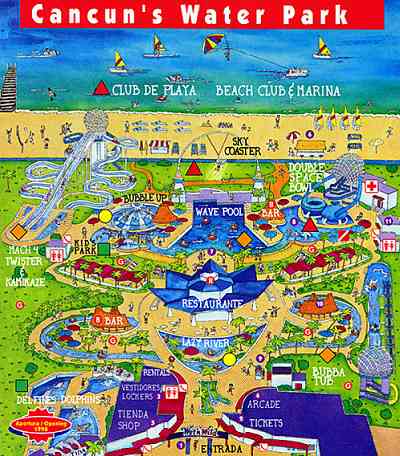 Go wild and get get wet at Cancún's most exciting aqua attraction.
Kukulcan Blvd. Km 25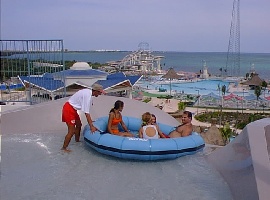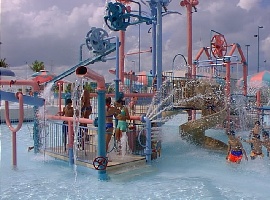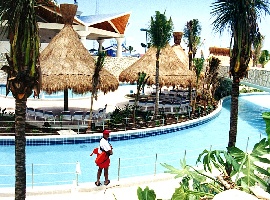 ATTRACTIONS AND SERVICES
Twister, Kamikaze, Bubba Tub, Double Space Bowl, Lazy River, Kid's Park, Bubble Up and Wave Pool.
Diiving and Snorkeling, waverunners and parachute rides.
MONTANA SWINGER: The maximum expression of emotion, 60 mph, 180 ft high.
RESTAURANTS and SOUVENIR. Lockers, towels and inner tubes for rent.
KIDS PLAYGROUND
Kukul Play
Follow the road to fun. A playground designed for kids. . . with parents in mind.
Open: 12 noon.
Kukulkan Plaza, Kukulkan Blvd. Km. 13, Hotel Zone

Pequeño Mundo Picolo Mondo
Playground at downtown
Tulum Cinemas
Cinepolis
Multicinemas
Cinemark
Mini Golf Palace
A 36- hole, mini-golf course featuring pyramids, waterfalls, a river and a lagoon.
Open: daily 9 a.m. - 11 p.m.
Cancun Palace Hotel, Kukulkan Blvd. Km 14.5, Hotel Zone.

Golf Cancun Pok Ta Pok
This Robert Trent Jones Jr. designed golf is rated 71.7, and conveniently located right in the heart of the Cancun Hotel Strip. Credit Cards are accepted. Kukulcan Blvd. 7.5 83-1277.
Hilton Golf Club
Recorcholis
The biggest Video game arcade in Mexico with games for all ages. Lots of prizes.
Price: 2 dollars 10 tokens.
Open: Mon.-Thurs. 11 a.m.- 11 p.m.; Fri, Sat, 8 (Sun, 11a.m.-midnight).
Kukulcan Plaza, Kukulcan Blvd. km 13, HZ.

Circus
Downtown
There's a safe jogging track that runs all along the hotel strip, parallel to Kukulkan Blvd. You can rent roller blades at Plaza las Glorias, Sport World and Plaza Caracol.
You can rent bykes at Plaza las Glorias, Sport World and Plaza Caracol.
KARTING
GoKarts
A race track at CANCUN-airport highway. Km 7.5
Transportation
2 hours Horse Riding
Donkey Polo
Soft Drinks
Accident insurance
MORE TRAVEL INFORMATION